When looking for remanufactured Ford Power Stroke 6.0 injectors, it's important that you buy Motorcraft diesel injectors to ensure smooth engine performance.
Too often, competitors cut corners with remanufactured diesel injectors, which can be seen in the following areas:
Coil Assembly
While Motorcraft replaces the entire coil assembly with a new one, the competition reuses the connector seals, wires and guide. This could lead to wire fatigue and poor cold starts.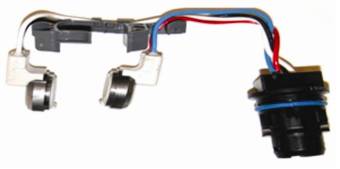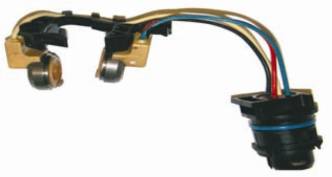 Coil Assembly End Caps
Cold start issues can worsen as a result of stiction, or when the two ground surfaces of end caps gather a thin film of oil that can lead to hydraulic lock.
To prevent stiction, Motorcraft end caps include a vented slot that helps alleviate hydraulic lock between the two precision ground surfaces.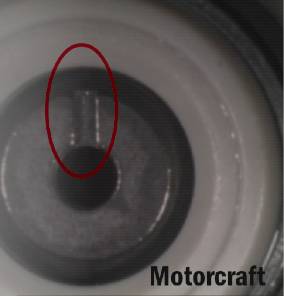 Disk Check Assembly
While many remanufactured injectors don't have refinished sealing surfaces, Motorcraft OE specs require less than a 2-micron deviation from a perfectly flat surface. This ensures a long fuel injector life and helps improve mileage and performance.
Control Valve Body and Spool
On Motorcraft injectors, the control valve body and spool are precision ground to Ford-specific diametrical tolerances for sealing and directing oil, which results in optimal operation.
While competitors often reuse spools, Motorcraft injectors contain new spools that are machined to the existing control valve body. Other new components include rail connections, coils, wiring harness, o-rings and springs.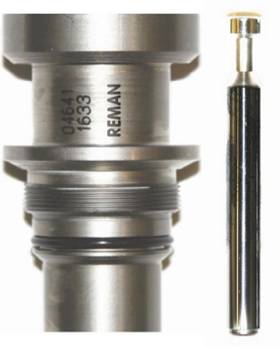 Intensifier Body and Plunger
The competition also tends to reuse plungers, which often experience coating loss that can result in internal injector leakage.
Motorcraft, meanwhile, uses all new plungers that are precision match honed along with the intensifier body to ensure smooth operation at extreme pressures and temperatures.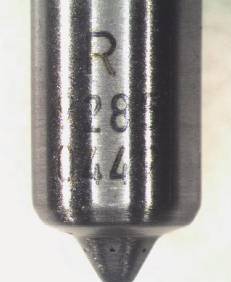 Nozzle Assembly
Nozzles are another component that are often overlooked, and should be chemically treated and microbrushed to remove carbon fuel prior to testing.
On Motorcraft injectors, each nozzle is flow tested to ensure proper performance and emissions. When nozzles don't meet OE specs, they are replaced with new nozzles.
Don't put your engine's performance at risk by buying questionable remanufactured injectors.
Go with Motorcraft, and you'll enjoy the peace of mind that comes with A 2-YEAR warranty on dependable injectors that are flow tested, contain new spools, plungers and coil assemblies, and are refinished to OE specs to keep your engine running smooth.
For more information and pricing for all of our Ford injectors, visit our Power Stroke diesel injectors page.