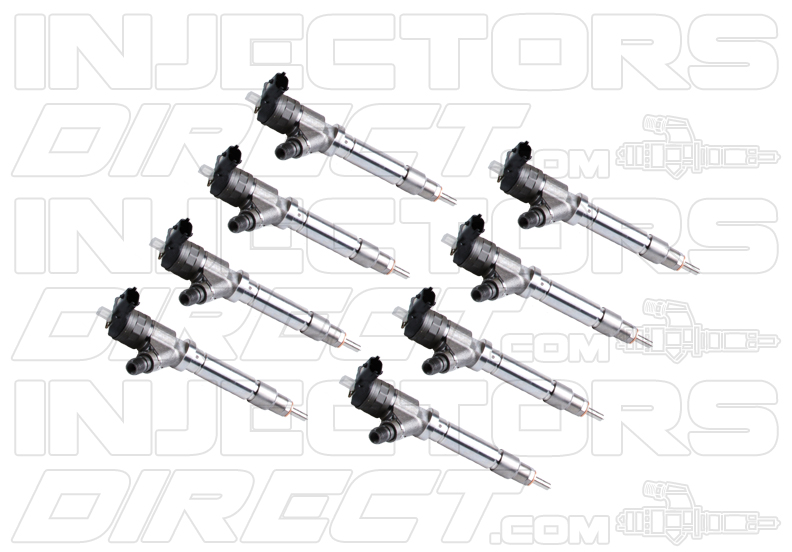 One of the biggest dilemmas our customers are faced with when they discover a failing injector is if they should replace the one or replace the full set.
In our experience, when it comes to replacing injectors on the diesel engines, it's a lot like changing out your headlight bulbs. When one headlight goes out, it's only a matter of time before the other goes out.
Here are some reasons why you might consider changing out multiple injectors rather than just the one:
• Same amount of work: In most cases, it isn't that much more work to replace one or replace a full set of diesel injectors. If you're going to get your hands dirty (or pay someone else to) and put in the work required to replace one injector, you might as well replace them all and save yourself the duplicate effort (or labor bills) a few thousand miles down the road.
• Multiple injectors are likely affected: In most cases (especially when contamination is involved) when one diesel injector goes out, the remaining injectors usually aren't far behind. If, when diagnosing your injectors, you discover multiple injectors are damaged, it's best to replace the entire set.
• Sets cost less: We get price breaks when we buy in bulk, and we always pass those savings on to the customer. That's why we're able to offer our injectors at a discounted price over our competitors. When you buy a set of eight injectors from InjectorsDirect.com, you'll get the best price, guaranteed. When you pick up a set, you'll save time and money.
• Keep labor costs down: If you're paying someone to change your injectors, it'll be a lot less money (in labor costs) and headache if you have the job done once and you have it done right. Picking up a set and having all eight (or six) installed in one round, will save you time and money in the long run.
• Don't go halfway: We take a lot of pride in our trucks, and many of us depend on them to make a living. The last thing we want is to have our rides break down. Spending the extra money to get all of your injectors replaced at once ensures minimal downtime and prevents future breakdowns.
• Fit your budget: At InjectorsDirect.com, our tagline is: "Providing quality injectors for any budget since 2009." If you have the budget for a full set, go all in with a set of new injectors. If not, get your truck back on the road by replacing a single problem injector ASAP, whether it be with one of our refurbished or remanufactured injectors. Either way, you can't go wrong, and it's better to be back in action than stranded on the side of the road.
Have any questions on whether you should replace just one injector or the full set? Feel free to contact us today to learn more.