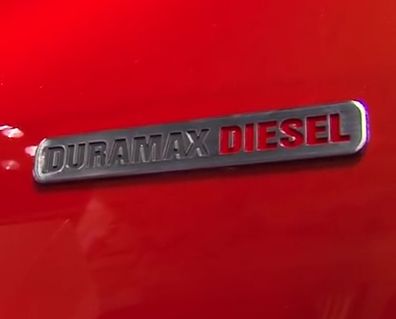 Is it just us, or is everyone turning to diesel these days?
Here in the U.S., Chevy Colorado and GMC Canyon are going diesel, equipping 2016 models with 2.8-liter, four-cylinder Duramax diesel engines that will push 30 mpg.
And Chevy/GMC marketers apparently can't wait to steal the "best fuel economy of any full-size pickup" label away from Ram, despite the fact it's not exactly a "full size"
Then there's word of foreign counterparts Nissan and Toyota going diesel as well?
First there's the "American" (again, those marketers like to have fun) Cummins-powered 5.0L V8 Turbo Diesel Titan XD due out next year. According to Nissan's marketing copywriter, it's "designed in California, engineered in Michigan, tested in Arizona, built in Mississippi, powered by Indiana and Tennessee…"
Woah, that does sound All-American all of a sudden.
Then there's rumors, well, at this point we're still calling them rumors until there's proof on the Toyota website, but it appears Toyota is trying to bring a Cummins 5.0L V8 Turbo Diesel Tundra to a dealer near you in the next year. That's if the EPA allows it.
EPA signoff or not, clean diesel is definitely making a move in North America.
"Over the last 5 years the new registrations of clean diesel vehicles have increased more than 16 percent year over year in the U.S. and Canada and in 2014 alone there were 16 new diesel launches in North America," says Bernd Boisten, regional president, Diesel Systems North America, Robert Bosch LLC. "The diesel share will continue to grow as consumers experience the economic and environmental benefits of clean diesels in real world driving."
So what does this all mean?
Well, it appears automakers are gearing up for 2025, when they'll have to meet (or at least get closer to) the new 54.5 mpg CAFÉ fleet mileage regulations, which is laughable as it stands now.
That said, Ram 1500 with the 3.0L turbocharged EcoDiesel V-6 is getting there at 28 mph highway – but doubling that number and trying to keep up any power is going to be impossible.
Either way, take the growing diesel trend as good news knowing diesel is here to stay, and more and more dealers – not to mention regulators – are going to have to meet the needs of diesel truck drivers as we move forward.
Here's to more diesel on the road, and off!
[poll id="2″]