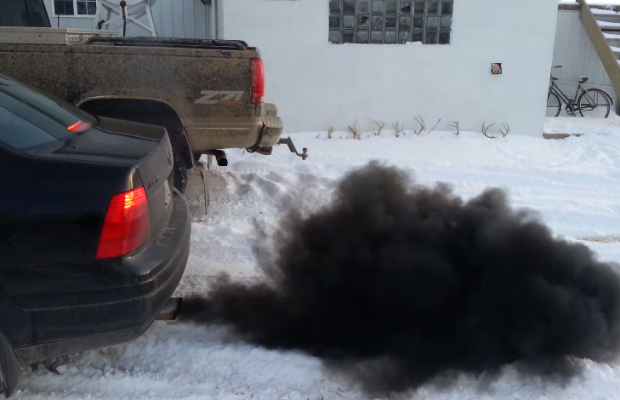 As expected, the fallout from the VW emissions cheating scandal is starting to have ripple effects through the diesel industry.
Last week, the U.S. Environmental Protection Agency (EPA) issued a letter to all automotive manufacturers warning them of prolonged and more rigorous testing protocols.
"EPA may test or require testing on any vehicle at a designated location, using driving cycles and conditions that may reasonably be expected to be encountered in normal operation and use, for the purposes of investigating a potential defeat device," the letter noted. "Such testing can be expected in addition to the standard emissions test cycles when Emissions Data Vehicles (EDV), and Fuel Economy Data Vehicles (FEDV) are tested by the EPA."
What does this mean for diesel fans?
Well, while most of us here drive diesel trucks (not bugs), you can bet the bull's eye will be on all diesel drivers heading into the new year.
According to recent reports, diesel trucks have already been the No. 1 focus of the EPA, and that's not expected to change.
Chris Grundler, director of EPA's Office of Transportation and Air Quality, admitted "the EPA has focused its staff, equipment and time conducting random tests on heavy-duty diesel trucks because that is where most of the diesel industry's air emissins emanate and because of a case in 1998 where EPA caught seven diesel-engine manufacturers using defeat devices."
No matter the focus, expect the EPA and other agencies will be keeping an eye on emissions targets, diesel prices and the overall emissions testing process for diesels.
"Analysts say the saga could have far-reaching implications for the auto industry, resulting in more stringent regulation and deadlines, and higher investment costs to meet them," writes Reuters.
What can we do to help clear our name in the meantime?
Well, keep your engine running smooth with the right injectors of course!
But outside of keeping your diesel engine running healthy, share the positive side of diesel fuel, such as how today's technology has helped make diesel engines and injectors more green.
New standards have actually made diesel a cleaner fuel, driving down sulfur content and other environmental impacts. Diesel engines also see better fuel economy and efficiency in many cases, showing the diesel industry has come a long way over the years.
Let's not let VW's blunders put a dark cloud over the diesel industry, we've come too far to let that happen.