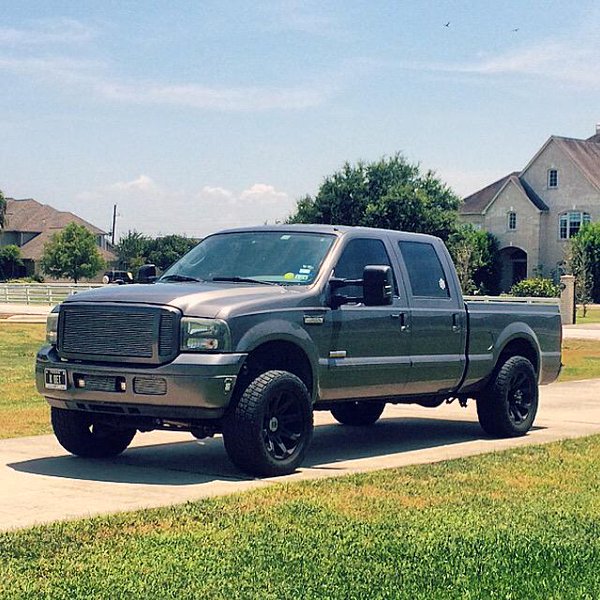 What a year it's been for the diesel industry.
First, we learned about all of the new diesels for Toyota, Nissan, Chevy and GMC set to flood the market, then the industry received a black eye when the VW Emissions scandal broke.
But all in all 2015 has been a big year for the diesel industry. Here's a look back at some of the notable news we mentioned on the InjectorsDirect.com blog:
VW Emissions Scandal
The VW emissions scandal broke this fall, and it had a ripple effect across the industry.
The U.S. Environmental Protection Agency (EPA) even went as far as to issue a letter to all automotive manufacturers warning them of prolonged and more rigorous testing protocols.
"EPA may test or require testing on any vehicle at a designated location, using driving cycles and conditions that may reasonably be expected to be encountered in normal operation and use, for the purposes of investigating a potential defeat device," the letter noted. "Such testing can be expected in addition to the standard emissions test cycles when Emissions Data Vehicles (EDV), and Fuel Economy Data Vehicles (FEDV) are tested by the EPA."
We're probably watching this saga play out a little closer than most because we're based in California, where emissions is always a hot button topic, not to mention the fact that the California Air Resources Board uncovered a lot of the cheating. Now there are some 450+ lawsuits against VW set to be heard in California, so the fun has just begun.
More Diesel Trucks Hitting the Market
On a positive note, diesel trucks are in demand more than ever, and the other manufacturers are starting to realize it.
As you've probably heard by now, even the Chevy Colorado and GMC Canyon are going diesel, equipping next year's models with 2.8-liter, four-cylinder Duramax diesel engines that are expected to push 30 mpg.
They won't have the same power of the full size diesel trucks we often write about here, but it's always a good thing for the industry when more and more diesels are coming onto the market.
On the foreign front, Nissan and Toyota are going diesel as well. The Cummins-powered 5.0L V8 Turbo Diesel Titan XD is due out next year, while there's talk of a Cummins 5.0L V8 Turbo Diesel Tundra coming to a dealer near you next year as well. That's if the EPA allows it.
Texas Takes the Diesel Crown
As mentioned previously, California has some stringent emissions laws and regulations in terms of doing business, but it's right up there in terms of diesel vehicles.
According to a report by DieselForum.org, Texas leads the country in diesel drivers (893,553 drivers), but California is second at 650,252 total diesel car, SUV, truck and van drivers.
Like they always say, everything is bigger in Texas.
What's Next for the Industry?
With more diesel vehicles, and a closer eye on emissions, we're sure things are going to get a little tougher for diesel manufacturers.
That said, the market demand is there and the automotive industry leaders, politicians and key influencers always tend to favor what consumers want.
And right now, consumers want diesel.
That much is clear.
A recent Fuels Institute report entitled "Tomorrow's Vehicles: What Will We Drive in 2023," suggests diesel-powered vehicles are expected to grow from 2% market share to 3.7%-6.7% by 2023.
Additionally, diesel-engine vehicle sales are expected to comprise between 7.2% and 17.8% of new vehicle sales in 2023.
In the commercial market, diesel is the hands down winner, with diesel-powered vehicles expected to represent at least 94% of the vehicles on the road in 2023.
And considering the fact that diesel prices were at their lowest mark since 2004 earlier this year, there's never been a better time to drive a diesel.
So cheating scandals and more stringent regulations aside, diesel isn't going anywhere and more diesel trucks on the road is great news for diehard diesel heads like us.
Here's to another big year for diesel in 2016!