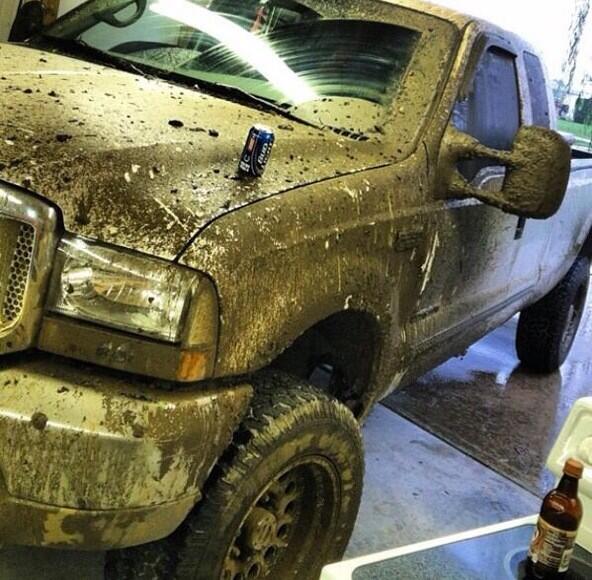 We've seen some dirty trucks over the years, but our last #ShowUsYourTrucks shoutout might have taken the cake.
Check out Brandon Howell's 2000 Ford Powerstroke 7.3 after a mud run following another Indiana storm last month.
Indiana and the rest of the Midwest have been pummeled by storms this year, which can mean a muddy, albeit fun time for your diesel truck.
That said, the dirtier we get, the more important it is that we make sure our engines keep running clean.
To help make sure you're keeping your diesel truck running clean, be sure to:
Change your fuel filter at or before the suggested interval, to ensure your injectors and pumps don't get thrashed.
Make sure you are running clean fuel. Buying from high volume stations such as truck stops that specialize in diesel is always a good idea.
Swap out your air filter regularly to prevent turbo, valve or piston damage.
Change your oil often to remove contaminants that can lead to mechanical problems (especially on Power Stroke HEUI engines!).
Watch other key fluids such as your coolant, transmission fluid and power steering fluid.
Prevent rust by washing underneath your truck, after you play in the mud a bit, of course. Keeping your underside clean, will help prevent rust from water and the various salts and chemicals on the road during different times of year.
If you do run into Powerstroke injector issues because of corrosion or other factors, check out our 6.0 Injectors page for injectors for every budget.
Check back often at Injectors Direct for more tips on keeping your truck running clean and for the best injectors on the web … and on the road.