Summer's here, which means we've reached the midpoint of the year and can start looking ahead to the 2017 diesel truck models.
And while it's tough to sort fact from rumor at this stage, it looks like the 2017 line of diesel trucks will pack more power than ever.
TheTopSpeed.com is even going as far as to suggest that the new 2017 Ford Super Duty 6.7L V8 PowerStroke Turbo Diesel will have more than 500 horsepower and, get this, 1,000 pound-feet of torque. The 1,000 pound-feet of torque, at least coming from the factory, would have been unfathomable a few years ago, but apparently that's what we could expect from this next line.
Courtesy Ford
According to Ford, the 6.7L PowerStroke Turbo Diesel will see an upgraded powertrain and feature a TorqShift 6-speed SelectShift automatic transmission and is the "smartest, most capable tow rig ever in a Super Duty."
As it stands today, the Dodge Ram HD is the current frontrunner in the torque race with 900 pound-feet of torque. For 2017, it doesn't sound like there will be massive changes to the Ram 3500 HD 6.7L Cummins I6 Turbo Diesel engine, then again there haven't been a ton of updates from the Ram camp so that remains to be seen. If anyone has updates on the 2017 model, please send them our way.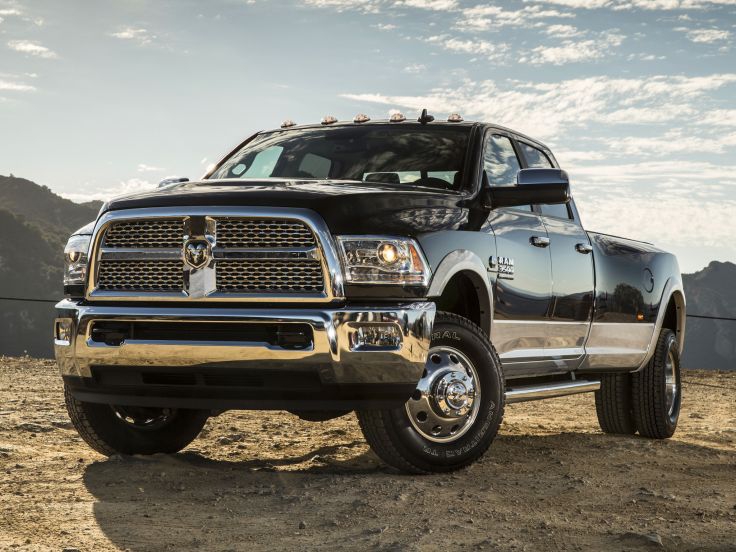 Courtesy Dodge
In any case, expect the same power or even more from the Ram 3500 6.7L Cummins Turbo Diesel, which currently touts best-in-class max towing, according to Ram, with 900 pound-feet of maximum diesel torque and maximum towing capacity of over 31,000 pounds.
Not to be outdone, GM is set to roll out an upgraded 6.6L Duramax V8 diesel for the Chevy Silverado and GMC Sierra HDs.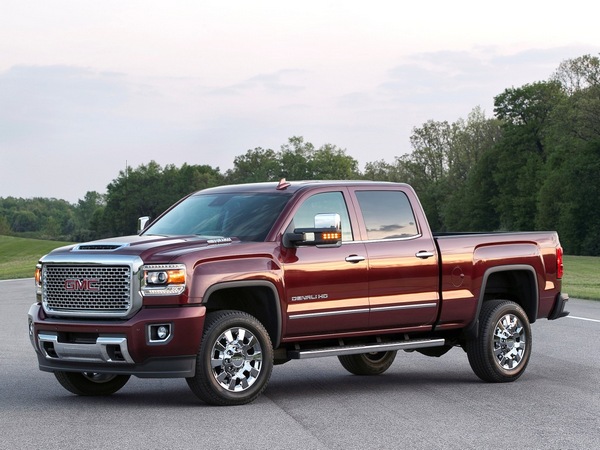 Courtesy GMC
The 2017 Silverado HD will feature a new patented air intake system, according to Chevy, which will allow for cooler air to help "the engine run better under load, especially in conditions where engine and transmission temperatures can rise quickly. Running cooler allows the Duramax diesel to maintain full power and vehicle speed for capable trailering in even the toughest conditions."
According to Truck Trend, they're "expecting the new 6.6L Duramax to easily top 400 hp and 800 lb-ft of torque" and "confident it will be the most powerful, most refined and most capable Duramax to date."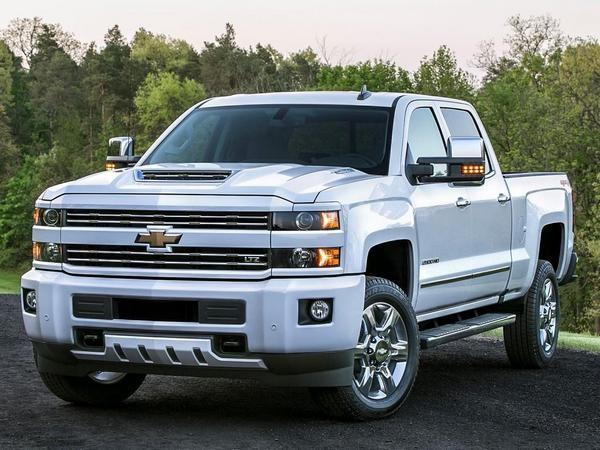 Courtesy Chevy
All in all, it looks like the entire diesel truck line for 2017 should bring plenty of power to the table.
We'll be bringing you more details about the 2017 line of diesel trucks when launched later this year. In the meantime, share your thoughts with us on Facebook about next year's models and the features that are announced as we get these trucks hitting the road.