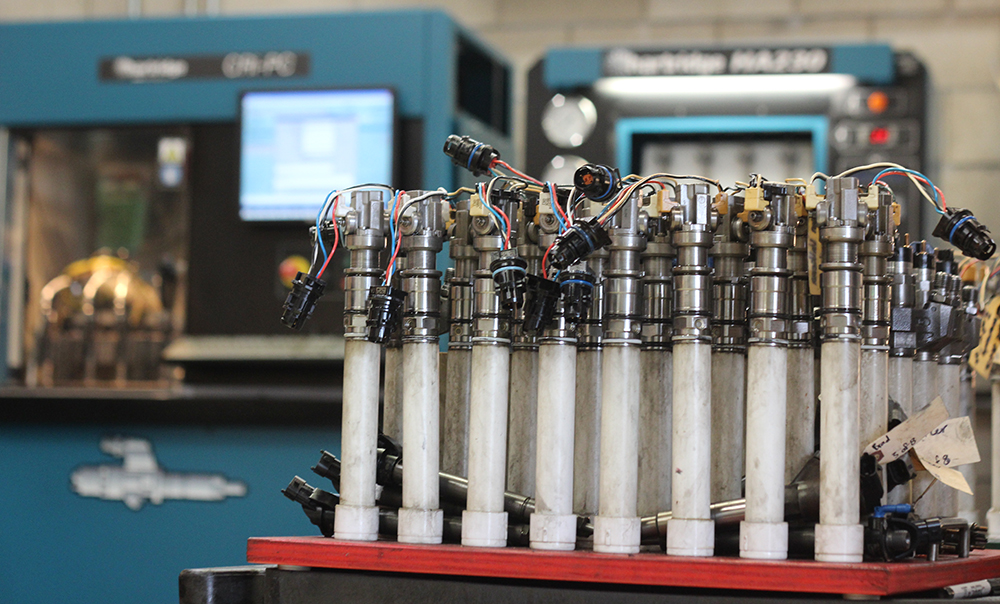 Today, there are thousands of places to buy auto parts online.
There's eBay, Craigslist, forums and dealer websites.
But how do you separate the wheat from the chaff, and ensure you're buying the best parts – rather than getting duped from an anonymous shop or a site that's good at building websites but doesn't know a whole lot about, say, diesel injectors?
Well, here at InjectorsDirect.com, we're proud to say we're more than an online dealer of diesel injectors for Duramax, Cummins and Power Stroke engines.
Not only do we sell quality new and OEM injectors for the best prices online (and free shipping!), we've invested more than $250,000 in state-of-the-art equipment to properly clean, test and calibrate refurbished and remanufactured injectors.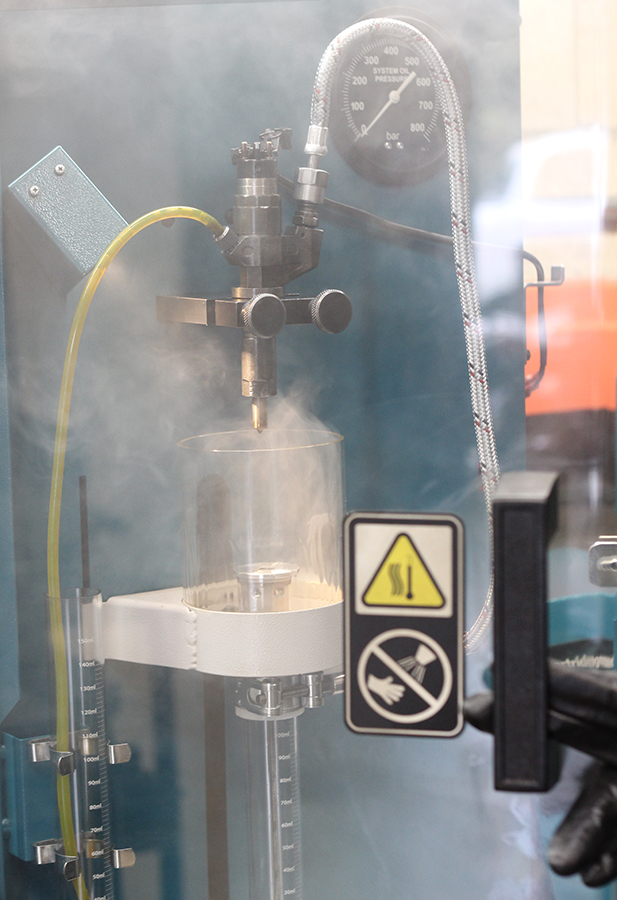 So when we say we're a diesel injector shop, we mean we're a real-life diesel injector shop that puts our injectors to the test every day. While other companies claim to test or refurbish injectors, the reality is most "shops" do nothing more than basic function tests, or "pop" testing – which gives you little information about the injector's actual performance and condition.
At InjectorsDirect.com, our technicians (who we would argue are the best in the business) work hard to ensure you're getting the best injectors for the best price.
Here's a look at just some of the equipment our experienced technicians use to properly test and calibrate our injectors:
COMMON RAIL
Used to test Duramax (2001-), common rail Cummins (2003-), and Power Stroke (2007-) injectors.
Hartridge IFT-70
Our single-line, common rail injector test stand is capable of running at 700 bar (10,000 PSI) and tests basic injector function, delivery and return ratio at low pressures, inspects nozzle spray and flushes residue and contaminants from the injector.
Hartridge IFT-200
The first of its kind in the U.S., our four-line, computerized common rail injector stand is capable of running at 2000 bar (29,000 PSI) and is also used for testing basic functions, checking delivery/return ration (at a much higher pressure), and flushes out any residue and contaminants.
Hartridge CRI-PC 04B-CZ
Also the first of its kind in the U.S., our four-line, fully automated common rail injector stand has pressurized back-leak measurement and can test all common rail injectors (including the newest generation piezo injectors). Capable of reaching 2000 bar, it's used to replicate injector performance as if it were installed in your truck engine, using various pressures and operating conditions.
Maktest 1026
Similar in function to our CRI-PC, our original, single-line common rail injector test stand is capable of 2000 bar and performs rigorous testing, one injector at a time.
HYDRAULICALLY ACTUATED, ELECTRONICALLY CONTROLLED, UNIT INJECTOR (H.E.U.I.)
Used to test Power Stroke 6.0 and 7.3 injectors (1994-2007)
Hartridge HA230, with HJ042 Siemens 6.0L upgrade kit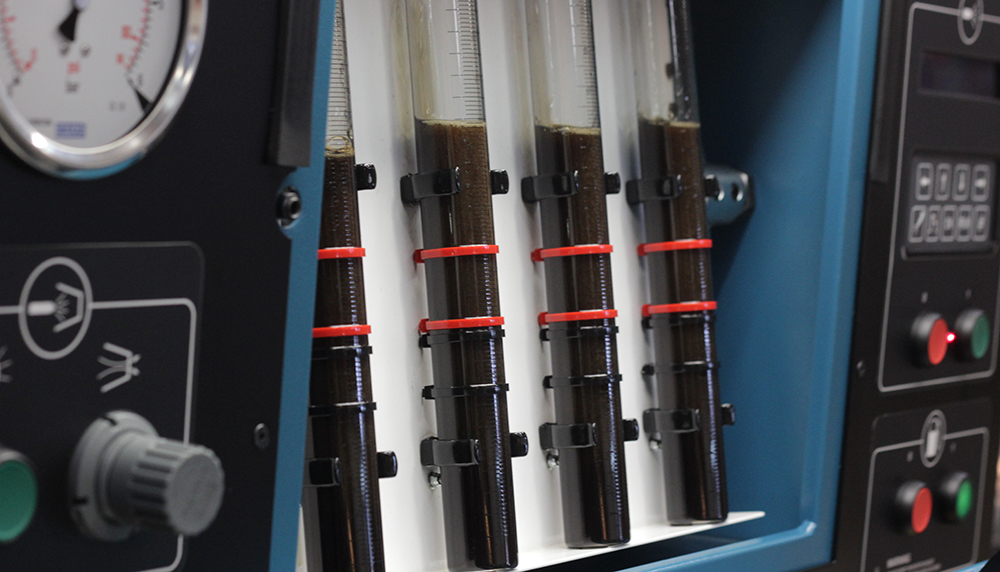 Our four-line machine is capable of testing four H.E.U.I injectors simultaneously. It tests basic injector functions, nozzle spray patterns and runs injectors at various pressures and operating conditions to simulate the driving conditions injectors will see on the road.
And this is just the beginning. At InjectorsDirect.com, we're always pushing the envelope and making sure we bring in the best technologies available to continue selling the best injectors on the market.
Thanks to our dedicated technicians and these incredible test stands, we're able to evaluate everything we need to know about injector quality and performance before  shipping. Our equipment is also serviced & audited regularly to ensure accurate test results every time.
This ensures you're getting the best performing injectors for your budget, and hopefully helps you cut through the clutter when it comes to buying diesel injectors online.