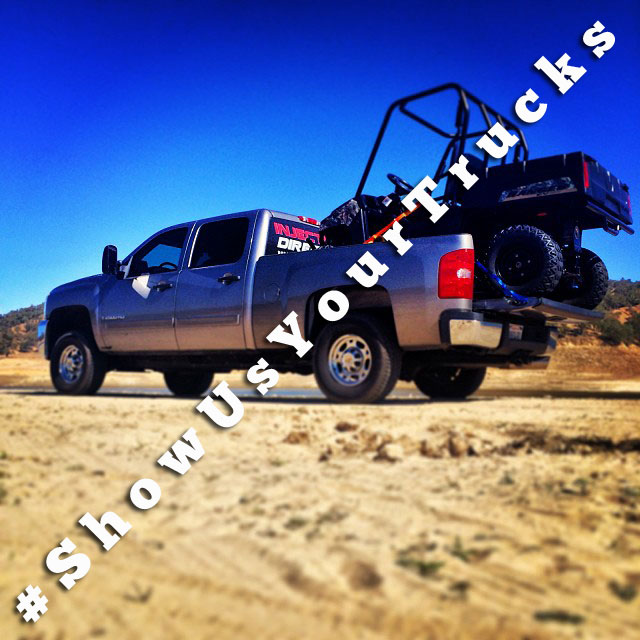 Here at InjectorsDirect.com, we love trucks.
Big. Powerful. Dirty. Trucks.
So over the next month, we're going to be sharing our favorite truck photos from the die-hard diesel heads we run into on a daily basis.
We'll call it the #ShowUsYourTrucks Contest.
And like any good Show Us Your ____ Contest, we're giving away a truckload of swag to the most popular trucks.
Here are details to participate in the contest and get yourself some of our world-famous swag:
Take an awesome photo of your diesel truck and share it with us on our Twitter, Instagram or Facebook page, with a link to the photo and @InjectorsDirect and #ShowUsYourTrucks embedded in the tweet or post.
Recommend all of your friends "Retweet" or "Like" the tweet/post.
But make sure we see the post and can track its popularity by sharing with us and tagging it #ShowUsYourTrucks … !
The top 3 diesel truck photos with the most retweets or likes by Feb. 14 will get a whole lotta love from Injectors Direct on Valentine's Day:
You and your truck will get plastered prominently across our website and social media sites.
You'll win a VIP swag bag of our world famous gear. (If you don't like camo, you need not participate!)
We'll also throw in some of our new products for 2014, aimed at keeping your fuel system running clean for years to come.
So get sharing your truck pics today, because we know you all have hundreds of dirty diesel selfies stored on your phones.
Turn those photos into swag, and  #ShowUsYourTrucks!