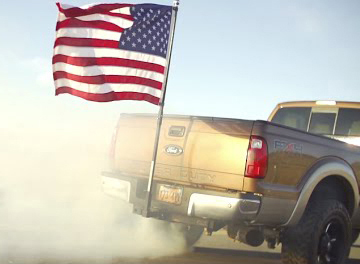 The Fourth of July is nearly here, which means we'll finally get a three-day weekend to spend some quality time with those we love:
OUR TRUCKS.
OK, that's tongue in cheek, but what's more American than working on your  truck over Independence Day weekend?
Now that we have some time to spend in the garage, this weekend or during a summer vacation, think about what your diesel truck needs to get through the summer heat.
How has your engine been running?
Has your truck been blowing white smoke, or struggling through reduced power?
Has your engine been running bad when you're low on diesel, possibly because of bad diesel?
Whether your truck is in need of one injector, or a full set, InjectorsDirect.com has quality injectors for every budget.
We also have injector removal and installation kits, to make life easier during install, along with other products such as our high pressure fuel lines and Duramax Cat 2 Micron fuel filter upgrade kits.
As always, all of the products on our website are in stock and ready to ship today. And since we're based in the U.S. and get all of our parts here (unlike some of our competitors who sell knockoff parts from overseas), we'll ship them out the same day you order if you place your order before 5 p.m. Pacific.
We also offer free, 2-3 day shipping, so you're guaranteed to get your parts in time for the holiday weekend.
Happy Fourth of July Diesel Fans!