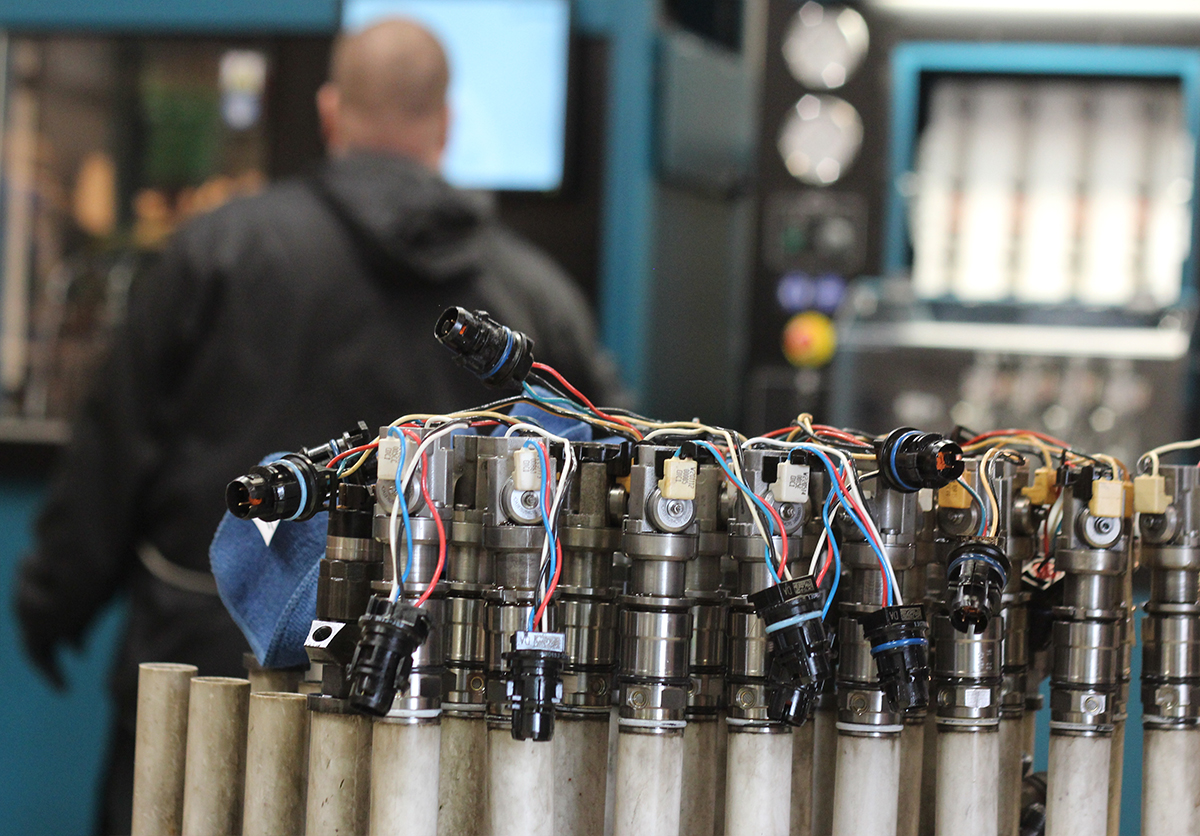 There are a lot of places to buy your diesel injectors, so every now and then we have customers call up and ask what makes us different.
"Why should I buy my injectors from you?" they ask.
Well, we're glad you asked. Here are the top 5 reasons to buy from InjectorsDirect.com:
Best Prices, Guaranteed
For one, we offer the best prices in the industry.
Since 2009, we've built quite a network of suppliers and are able to offer the lowest prices around because we buy in bulk. And rather than gouge our customers and pocket all of the profits, we pass those savings on to our loyal customers.
We also guarantee our prices, and match or beat the competition, which doesn't always stand behind the quality of its injectors like we do.
Quality Injectors for Every Budget
Speaking of which, we pride ourselves on providing the best quality injectors for your budget.
What does that mean?
Well, unlike some shops, we're transparent with everything we sell and clearly spell out the differences between refurbished, remanufactured and OEM injectors.
While some injector shops try to pass off lesser quality injectors as remanufactured, the truth of the matter is they don't test injectors like we do, on state-of-the-art test stands.
No Tax Outside CA, and Free 2- to 3-day Shipping
In most cases, we can have the injector you need shipped to your door in the time it would take your local dealer to order the part for twice the price.
On top of that, all orders over $100 are shipped for free via USPS Priority Mail, which means you'll receive your injectors within 2 to 3 days.
In fact, all orders placed before 5 p.m. Pacific, Monday through Friday, are shipped that same business day.
And if that wasn't good enough, if you order from outside of California, there is no sales tax on your order, which, again, helps make us the most cost-effective shop on the web.
Unbeatable Warranty
As noted above, we stand behind our injectors.
In fact, we've put our money where our mouth is and expanded our warranty terms to 1 full year for refurbished injectors, matching our warranty for remanufactured injectors, and now offer a 2-year warranty for our new injectors.
So not only do we use the best parts and test our injectors using the highest standards, we back them up with an unbeatable warranty.
Best Customer Service in the Business
We've had the same ownership and many of the same technicians on staff here since opening in 2009, and you'll see by our reviews online and testimonials onsite that we pride ourselves in providing the best customer support in the business.
We also have 32,000 Likes and counting on Facebook, and our 100% positive eBay rating also backs up our dedication to providing top-notch service.
So, have any other questions about our injectors or the service we offer? Feel free to email us or call us directly at the shop (1-800-500-0980), and we'd be happy to discuss in more detail or help you identify what injectors you need to get your truck back on the road.